MEET OUR STAFF
Working every day to help you reach your goals!
James R. Clark, MD
PBPM Medical Director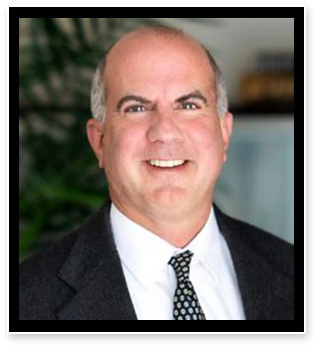 Dr. Clark is certified in Internal Medicine by the American Board of Internal Medicine. He earned a B.A. from Northwestern University in 1988 and completed his residency at the University of Virginia in 1995 followed by a fellowship in Primary Care Sports Medicine at the Cleveland Clinic.
In 2002, Dr. Clark became interested in the field of clinical research. He is now the owner and Medical Director at Charlottesville Medical Research which has completed over 450 clinical trials relating to diabetes, migraines, hypertension, fibromyalgia, testosterone, and osteoarthritis to name a few.
Dr. Clark's clinical interests center around Exercise, Nutrition, Sports Medicine, and Preventive Medicine.
"My desire has been to ensure that all patients receive the most effective therapies, with the fewest risks." – Dr. James Clark
---
Molly Hunter DNP, APRN, FNP-C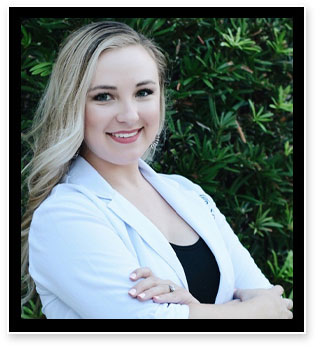 Molly was born and raised in Central Florida and has always had a passion for healthcare. She earned her undergraduate nursing degree and doctorate in Nursing at Palm Beach Atlantic University.
While earning her doctorate, she worked as a Charge Nurse on the Neurology & Cardiac Unit at a local hospital. And upon graduating, taught undergraduate nursing students at Palm Beach Atlantic University. Attending college in South Florida, Molly quickly fell in love with the beauty of our area and knew that this was where she wanted to live.
Working here at Palm Beach Progressive Medicine has ignited Molly's interest in the importance of maintaining proper hormone health for both men and women, and the negative effect hormone deficiency has on longevity and quality of life. She says, "addressing my own personal hormone imbalance has changed my life for the better and showed me the positive impact it can have on others."
Molly and her husband Kyle were married in 2016 and have one "furry child", their dog Nala. They enjoy outdoor adventures, long days at the dog beach, and are also very active in their community church.
In the ever-changing world of modern medicine, Molly has never lost her lifelong love of learning. She is dedicated to each one of her patients and passionate about helping them to live an active, long, and healthy life. Needless to say, Molly is an integral part of what makes PBPM a recognized leader in the fields of Hormone Optimization and the Healthy Aging Sciences.
---
Brian Ray, APRN, FNP-BC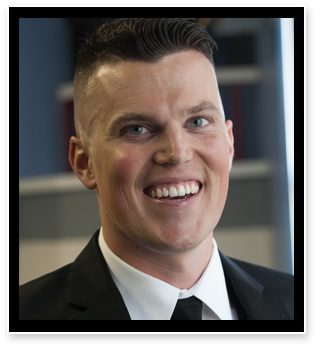 Brian was born and raised in Southern California and left the state in pursuit of his nursing career. He graduated from a private university in the state of Indiana with his Bachelor of Science of Nursing in 2015.
Brian not only earned his degree at this time, but met his wife, Kaysha, in nursing school. Brian and his family were determined to live close to the beach and bought a home in Boynton Beach, Florida in 2016.
Shortly after establishing roots in Southern Florida, Brian and his wife were on the road again touring the US from East Coast to West Coast for several years working as travel nurses.
During that time Brian completed his Master of Nursing, at Maryville University, and fulfilled his dream of becoming a nurse practitioner by the end of 2020.
Brian and his family are now back in Florida raising their daughter and practicing as a nurse practitioner. Brian has always been fascinated about unlocking human potential and optimizing health with HRT.
When Brian finds free time, he and his family are outdoors camping, hiking, or looking for a quiet beach to spend the day.
---
Taylor Peeden
Clinic Manager and Physician Liaison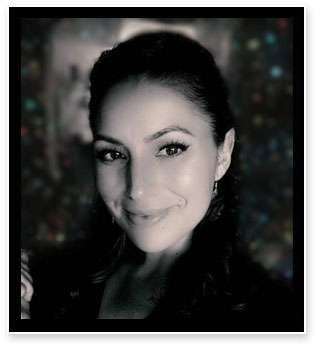 In 2008, she began working as a Pharmacy Technician at a highly specialized compounding pharmacy that focused on Hormone Replacement Therapy. From there, her enthusiasm for helping people live a more active, healthy life really took off.
In 2012, Taylor graduated to the administrative side of the business, gaining valuable experience in vital records processing, customer relations, physician liaison, and clinical management. She's had the unique privilege of growing her career "from the ground up".
Though she's uniquely experienced in nearly all aspects of the business, she found her talents were best utilized working with our medical staff and our national network of affiliated physicians; and has since played a major role in developing and expanding our partner physician program.
Taylor and her husband Jesse have a two-year-old daughter and are currently expecting their second child. They are active members of their community and together share a passion for health and wellness.
Truly an asset to the organization, Taylor prides herself on maintaining our high standards throughout the clinical side of our business, ensuring that our operations keep running smoothly and efficiently.
---