PLATELET-RICH PLASMA (PRP) THERAPY
The Most Effective, Natural Treatment for Cellular Rejuvenation
Platelet-Rich Plasma (PRP)
Harness Your Body's Own Healing Power!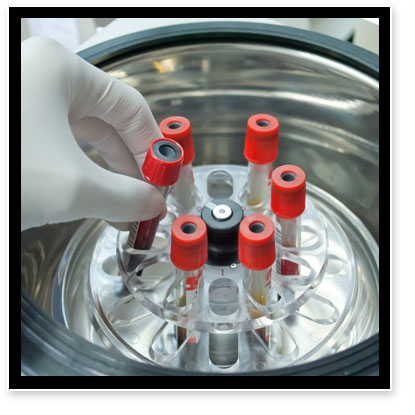 PRP is one of the most innovative, advanced, and effective natural treatments for cellular rejuvenation. Be it cuts and scrapes, or fractured bones, your body has an amazing ability to heal itself. The creation of new, healthy tissue is accomplished through the natural production of stem cells. Platelet-rich-plasma (PRP) is plasma which contains a high concentration of platelets rich in bioactive proteins. These proteins release growth factors which stimulate cell regeneration and speed tissue repair. In fact, PRP was initially used for wound healing and the treatment of sports injuries.
Your PRP treatment begins with a simple blood draw. Your blood is then spun in a centrifuge which causes the plasma and platelet-rich-plasma (PRP) to separate from the rest of the blood. The platelet-rich-plasma is injected back into your body at the site where regeneration is needed.
Growth factors stimulate stem cells to produce new tissue in areas like the face, to promote youthful skin; the scalp, to stimulate hair growth; sex organs, to improve sensation, appearance and performance; and muscles and joints to increase strength and mobility. Old, damaged tissue is replaced by new, youthful tissue. PRP treatments use plasma that you produce naturally, which alleviates the risk of allergic reaction, rejection or skin sensitivity.
MAXX-Shot For Men Enhances Sexual Performance: The MAXX-Shot is designed to treat ED (erectile dysfunction) and deliver lasting improvements in sexual performance. It utilizes a patented non-surgical procedure that extracts plasma enriched growth factors from your own blood to rejuvenate the penis. Typically, improvements are seen immediately; improvements that can't be achieved with pills or creams.

The OMG-Shot! For Women Enhances Sexual Sensation: This treatment dramatically improves sexual function by enhancing sensitivity for greater arousal, providing stronger and more frequent orgasms, increasing sexual desire, and producing smoother skin on the vulva for a more youthful appearance. In addition, this procedure has proven to be a safe and effective treatment for Urinary Incontinence and Vulvar Lichen Sclerosis.

The Sport-Shot for Joint & Soft Tissue Repair: Bioactive proteins in PRP release growth factors which stimulate cell regeneration to provide rapid recovery from injuries of the Achilles tendon, rotator cuff, knee joint, muscles and ligaments, and meniscus just to name a few.

Follicle Force Treatments for Hair Restoration: PRP contains vital growth hormones which stimulate hair follicles, and protein-rich platelets which supply the nutrients required to continue growing a thicker, fuller, healthier hair strand.

The Smooth Glow Rejuvenating Facelift: Reduce fine lines and wrinkles without risky cosmetic surgery. PRP helps rejuvenate and enhance areas of your skin that require volume; improving your skin's tone and texture for a smoother more youthful appearance.
Typically, PRP treatments are minimally invasive and involve little discomfort and virtually no down time. PRP therapy stimulates healing and rejuvenation through injection of your own natural growth factors, providing a safe and effective solution for a variety of conditions. You'll look younger, feel better, and enjoy a more exciting sex-life when you harness your body's own healing power with PRP therapy.
At Palm Beach Progressive Medicine, we offer PRP treatments for a variety of health and cosmetic issues.
---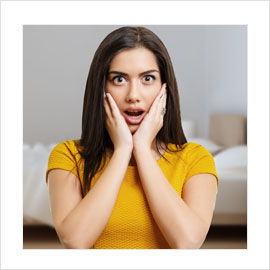 THE OMG-SHOT!
Enhances Sexual Sensation! This treatment dramatically improves sexual function by enhancing sensitivity for greater arousal and by providing stronger and more frequent orgasms. In addition, this procedure can increase sexual desire, and is effective in treating Urinary Incontinence.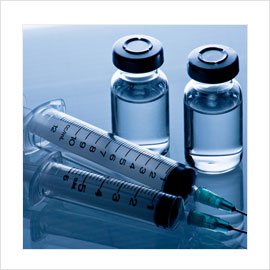 IV NUTRIENT THERAPY
Intravenous Nutrient Therapy is the quickest, most effective way to re-hydrate and infuse your body with a high concentration of vitamins & minerals. With IV Nutrient Therapy, essential nutrients are delivered directly into your blood stream for maximum absorption.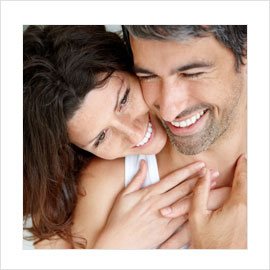 LOW TESTOSTERONE
The most common treatment for Testosterone Deficiency is Hormone Replacement Therapy (HRT). Restoring healthy testosterone levels helps ease many of the undesirable effects of aging. We offer a variety of therapy programs customized to address your specific needs and goals.
---
Have a question? Want more information? Contact us today.